Blake Obrock, DO

Board Certified, Fellowship Trained Orthopedic Sports Medicine Surgeon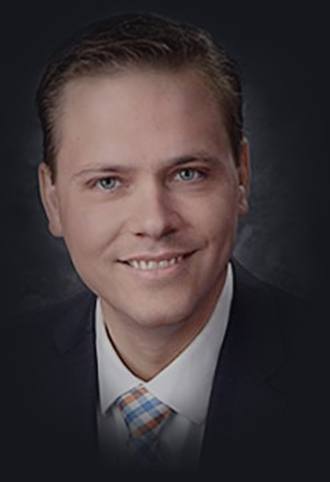 Dr. Blake Obrock is a board certified, fellowship trained orthopedic sports medicine surgeon. He is a graduate of Arizona State University, and attended medical school at Midwestern University, graduating with honors. He and his wife Jennifer relocated to Oregon where he completed an orthopedic surgery residency at Good Samaritan Regional Medical Center. Finally, he completed a sports medicine fellowship at the University of New Mexico.
Dr. Obrock performs a wide variety of orthopedic procedures but specializes in comprehensive care of the shoulders and knees, including both arthroscopy and total joint replacement. He strongly believes in exhausting non-operative treatment before pursuing surgical management whenever possible.
He currently provides orthopedic care for The Amarillo Sod Poodles, Canyon Eagles and is a regular provider at Heal the City.
Dr. Obrock and Jennifer have two daughters, Ella and Rylee. They enjoy traveling, sports of all kinds, and cheese making.
Education
Midwestern University/AZCOM, Glendale, Arizona

Doctorate of Osteopathic Medicine, with Honors, 2011

Arizona State University, Tempe, Arizona

B.S. Biology, Magna Cum Laude, 2006
Post Graduate Education and Training
University of New Mexico – Albuquerque, New Mexico

Orthopaedic Sports Medicine Fellowship, 2016-2017

Samaritan Health Services – OPTI West, Corvallis, Oregon

Orthopaedic Surgery Resident, 2012-2016

Samaritan Health Services – OPTI West, Corvallis, Oregon
Research, Publications and Authored texts
Research and Publications
Obrock, B. Evans, J. "Simultaneous Quadriceps Rupture Through a Bipartite Patella: a Case Report"
Pending Submission University of New Mexico Orthopaedic Research Journal, 2017 71-75
Obrock B, Wearn J, DeHart M, Gehling P, Mirza A. Sacral Insufficiency Fractures: Determining frequency and defining the patient profile. University Of New Mexico Journal of Orthopedic Research. 2017;VI:71-75.
Obrock, B. Tsai, P. Krumrey, J. Luxatio Erecta with Complete Brachioplexopathy: a Case Report
Pending submission
DeHart, M. Obrock, B. Mirza, A. Duwelius, P. Gehling, P. Coleman, J. Kowalik, T. Cox, J. Frequency and Treatment Trends for Periprosthetic Fractures About Total Hip Arthroplasty in the United States
Podium presentation #6 presented by John Cox MD at AAHKS 2015 Annual Meeting, Dallas, Texas.
Obrock, B. Arias, H. "Interaction of Novel Ibogaine Analogs with the Human alpha-3/beta-4 Nicotinic Receptor"
Poster #202/B145 presented at American Society of Cell Biology Annual Conference, San Francisco, California.
Howard, J. Farruggia, F. Lipka, C. Jones, R. Obrock, B. Gutierrez, R. Wojciechowski M. "Testing the Phylogenetic Value of Several Nuclear Molecular Markers within Hologalegina (Fabaceae)"
Poster #1928 presented at Botany and Plant Biology Joint Congress, Chicago, Illinois
Authored Textbooks
Obrock B, Bankhead C, Richter D. Hip and Thigh: Contusions and Strains. In: Miller M, Thompson S, ed. Delee And Drez's Orthopaedic Sports Medicine. 5th ed. Philadelphia, PA: Elsevier; 2019:87-1 through 87-10e.2.
Awards
2011 Sigma Sigma Phi National Honors Award – RHO Chapter
2009 TOUCH Service Award – American Osteopathic Association
2008 Matsiki Award – Southwest Center for HIV/AIDS
2007 McBride Award – Southwest Center for HIV/AIDS